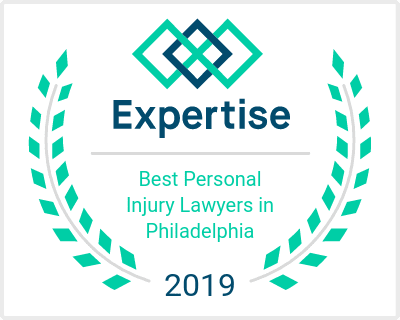 Far too many childbirth injuries occur in the United States on a yearly basis. These birth injuries frequently leave the child with a lifelong disability. Devastating results such as cerebral palsy, nerve damage, brain damage, stunted growth, or death can occur. An experienced Lehigh Valley birth injury lawyer at the Trapani Law Firm can help you and your family. Call us anytime for a free birth injury consultation. Our Pennsylvania birth injury lawyers are happy to meet you at your home or hospital.
Many of these birth injuries are often caused by preventable medical malpractice, such as negligence on the part of the doctor or health care provider. Call an experienced birth injury attorney if your child has been injured during labor. We are happy to meet you and your family in Allentown PA, Easton PA, Phillipsburg NJ, Bethlehem PA or anywhere in the greater Lehigh Valley PA. Our Allentown birth injury attorneys work on a continent fee basis and do not get paid unless we get compensation for you and your child. We handle medical malpractice lawsuits for delay in birth delivery causing child birth brain injury such as Cerebral Palsy or other neurological brain damage. If you baby was born with brain injury after taking Zofran call an experienced child birth injury lawyer today for a free birth injury consultation regarding your Pennsylvania Zofran lawsuit.
Some of the most common birth injuries include:
| | |
| --- | --- |
| Cerebral Palsy: | Brain damage caused at the time of birth by a restricted flow of oxygen to the brain during or after delivery. Cerebral Palsy is permanent. Speech, learning abilities and motor-skills are usually negatively affected. |
| Erb's Palsy: | A paralysis of the arm caused by injury to the arm's nerves surrounding the shoulder, usually resulting in surgery. |
| Uterine Rupture: | A tear in the wall of the uterus, most often at the site of a previous C-section incision. Results can often be life threatening. |
| Hypoxic Ischemic Encephalopathy: | Brain damage caused by oxygen deprivation. HIE can be fatal. Brain cells can begin dying after four minutes without oxygen. |
In many cases, filing a lawsuit is the only justifiable recourse. The birth injury attorneys at The Trapani Law Firm handle cases throughout the entire state of Pennsylvania, with offices located in Allentown, Philadelphia, Harrisburg, State College, Scranton, and Pittsburgh. Cases are handled on a contingency basis, meaning you will not pay unless you are financially compensated.
Birth Injury Lawyers Lehigh Valley PA
When hospital nurses and doctors commit medical malpractice during the labor and the childbirth process, the effects can be catastrophic for the child and your family. Our Allentown birth injury lawyers are dedicated to holding hospitals, doctors and nurses responsible in order for Lehigh Valley families to recover the just financial compensation necessary to care for their child birth injury in the Lehigh Valley PA. We handle medical malpractice birth injury lawsuits across Pennsylvania. If your infant has suffered a birth defect as a result of a birth injury or Zofran prescription our Pennsylvania brain injury lawyers can help.
Our child birth malpractice attorneys can help you child if they were born with a brain injury like Cerebral Palsy or another form of Traumatic Brain Injury (TBI). Our Pennsylvania brain injury attorneys send any infant who has suffered a TBI for Diffusion Tensior Imaging (DTI) after a mild traumatic brain injury (TBI). If you baby has suffered a brain injury or TBI please call an experienced Pennsylvania brain injury lawyer at the Trapani Law Firm for a free brith injury consultation. A Zofran birth injury lawyer can help you file a Zofran lawsuit across Pennsylvania.
Our Lehigh Valley birth injury attorneys will litigate birth injury cases, including labor and delivery negligence cases, across Eastern Pennsylvania, Allentown City, Easton PA, Bethlehem, Scranton PA, Wilkes Barre PA, Camden NJ, Pburg NJ, Reading PA, Lehigh Valley PA and Philadelphia PA. No family should have to suffer financially if their childbirth injury was unnecessary. If you are wondering why my baby blue it may be because of medical negligence where the child did not get enough oxygen or the heart rate is slowed. Call a Bethlehem birth injury lawyer anytime for a free consultation. We're here to help your family though this difficult time.
Allentown Birth Injury Attorney
If you or your baby has suffered an Allentown birth injury or birth defect due to any Lehigh Valley hospital negligence, contact a Lehigh Valley birth injury lawyer at The Trapani Law Firm for a free consultation by calling (610) 351 – 2330 or contact us.
Most recent reviews:
Easton, PA
★★★★★
"
When I was injured my life seemed so confusing. While I focused on getting better, Matt Trapani worked on my behalf with the insurance companies and doctors' offices to solve problems and relieve the stress. Matt walked my family and I through every aspect of what to expect and he's taken great care of us.
"
–
Lorna Ellis
Allentown, PA
★★★★★
"
Working with the Trapani Law Firm was a great experience! Attorney Trapani helped me with my car accident case and the results were outstanding. Additionally, my calls were always responded to with prompt professionalism and an abundance of knowledge. You guys are the best and I will recommend you to anyone who has been the victim of a personal injury or car accident!
"
–
Tim McMahon
Easton, PA
★★★★★
"
After I was injured in a car accident, I didn't know where to turn. Matt has been there from the start. He's always there to explain each step along the way and answer all of my questions to the fullest. Thank you Matt for being there for us.
"
–
Samantha Armstrong
Overall rating:


5 out of


5

based on

11 reviews.