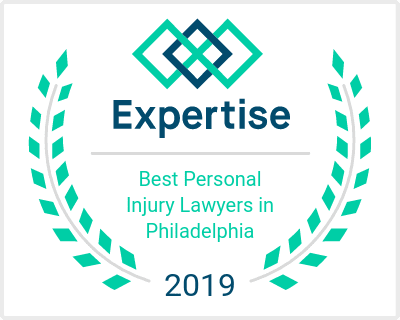 A Pennsylvania E Cigarette Lawsuit Attorney can help if you or your minor child has suffered nicotine addiction, heart attack, stroke, seizure, vape lung or popcorn lung from a E-cigarette in Pennsylvania. E Cigarette manufacturers have lead minor teens to believe that vaping is "healthier than smoking." Now those teens are addicted to nicotine E-cigarettes and suffering serious personal injury due to addiction. An eCigarette is a USB-shaped device that has exploded in popularity in high schools and colleges across Pennsylvania and the U.S. Recent studies show that e-cig smoking exposes users to dangerous health risks commonly associated with cigarette smoking, including bronchiolitis obliterans (popcorn lung) seizure, stroke, heart attack, coronary vascular disease, Pennsylvania wrongful death and addiction to nicotine. If you are a parent of a teen who may have become addicted to smoking an experienced Pennsylvania E-Cigarette Lawsuit Lawyer at the Trapani Law Firm can help. Our Vape lawsuit attorneys offer free consultations and we do not get paid until we receive financial compensation for our addiction clients. An E-Cigarette addiction attorney from our firm is happy to meet you at your Pennsylvania home or residence to discuss your potential Pennsylvania electronic cigarette lawsuit settlement or trial.
Economic and financial compensation may be available through a Pennsylvania E Cigaretter injury lawsuit due to the manufacturer's reckless marketing to our youth. If you or your child used a vaping e-cigarette then suffered serious health problems or nicotine addiction, please call an experienced vape addiction lawsuit attorney today for a free consultation. Our personal injury lawyers will help your child get the addiction treatment that need. We are also investigating the convenience chains of Wawa and Sheetz for their part in the E-Cigarette addiction crisis in Pennsylvania. Vaping has been shown to cause the following Pennsylvania personal injuries:
Nicotine Addiction
Stroke
Heart Attack
Popcorn Lung
Seizure
Bronchiolitis Obliterans
Ulcer
Lung Cancer
Cardiovascular Injury
High Blood Pressure
Coronary Vascular Disease
Artery Wall Plaque Buildup
Vape Lung
Lung Disease
Wrongful Death
E-Cigarette Addiction Attorney
Vape pens are becoming more and more popular in Pennsylvania due to aggressive marketing strategies designed to target minors and non-smokers. New flavors like the mango and fruit medley pods taste far better than any previous nicotine smoking device. Additionally, new vaping devices are designed to easily hide the e-cigarette from teachers and parents. Vapes are the most popular form of nicotine delivery among children today. Many minors have smoked an eCigarette under the impression it does not have negative health effects. These minors are now addicted to nicotine and will carry addition with them for the rest of their lives. Teens addicted to nicotine are lethargic, have less energy and have shown cognitive issues. Call a vape electronic cigarette addiction lawsuit lawyer at the Trapani Law Firm today for a free consultation.
Due to misleading marketing and promotion, most minors believe e cigarette smoking or vaping is not a health risk and is not addictive. Sadly, vaping is becoming an epidemic across Pennsylvania and the entire nation. The increased risk of teen nicotine addiction and dependency across the Commonwealth of Pennsylvania will result in a state wide epidemic. Ecigarette pods are filled with liquids that contain high amounts of modified salt of nicotine. This is a potent and readily absorbed form of nicotine. Urine analysis shows that the nicotine concentrations of a vaper are far higher than those smoking a traditions E-cigarette vaping device. Further, minors who vape are also found to have higher concentrations of the chemical Cotinine. This chemical allows the body to absorb nicotine more efficiently and can have negative health effects on a developing teen. We'll help your child get the addiction treatment they need to get back on their feet.
E-Cigarette Addiction Class Action Lawsuit 2019
An electronic cigarette class action lawsuit for addiction to nicotine was filed in 2019. The Plaintiffs allege that the manufacturer engaged in falser and deceptive sales practices, deceptive marketing and labeling and negligent advertising of e-cigarettes and pods to minors. Moreover, the class action lawsuit alleges that vape manufacturers specifically targeted minors with their marketing and advertising campaigns. This Class-action lawsuit alleges that the manufacturers knew their nicotine solution delivers more nicotine into a child's bloodstream than a cigarette and does so more rapidly than a normal cigarette. E-Cigarettes are still being marketed in a misleading and negligent manner in their advertising, on the manufacturers' websites and on social media. They specifically targeted minors by having tasty fruit flavors like mango, by having colorful decal covers on their devices and because the Vapes are easily charged on a laptop computer or USB device. If you or your minor child have consumed an E-cigarettes and have become addicted to nicotine, please contact our e cigg addiction lawsuit lawyers for a free consultation.
Are Electronic Cigarettes bad for you?
Yes. Nicotine is a toxic chemical that effects blood pressure, causes ulcers and negatively effects artery wall plaque buildup. Nicotine is known as one of the most addictive chemicals on the planet. This creates a dependency and nicotine addiction, along with the possibility of a Pennsylvania wrongful death from e cigarette smoking. The pod nicotine salt delivers a very strong dose of nicotine straight into your blood. This nicotine hit is much stronger than a traditional cigarette drag. This increases the likelihood that a minor will become addicted to nicotine after vaping. Nicotine is a carcinogen and a toxic chemical that causes cardiovascular, circulatory and neurological injuries. Moreover, exposure to nicotine increases the risk of Coronary Vascular Disease. Additionally, vaping triggers immune responses associated with lung disease. If you would like to speak with an electronic cigarette addiction lawsuit attorney call the Trapani Law Firm today for a free consultation.
Our personal injury lawyers work on a contingency fee, meaning we don't get paid unless we secure financial compensation for our clients. Additionally, all consultations are completely free of charge, so please give us a call today to discuss a possible Pennsylvania Vape addiction lawsuit. We're here to help get you and your family the justice and compensation they deserve. Our Pennsylvania personal injury attorneys are here to fight for you and your family. The best e-cigarette injury lawsuit attorneys will have a reputation of success and high character in the legal community and a willingness to take on a large corporation such as E-Cigarette manufacturers.
E-Cigarette Lawsuit Lawyer Near Me
Our vaping lawsuit attorneys are happy to meet you in your home or local hospital, if that is more convenient. If you are located in any of the following cities our lawyers can meet you at a moments notice: Allentown PA, Bethlehem PA, and Easton PA, Abington PA, Altoona PA, Bensalem PA, Bristol PA, Erie PA, Harrisburg PA, Haverford PA, Hershey PA, Hempfield PA, Johnstown PA, Lancaster PA, Lansdale PA, Lehigh Valley PA, Lower Merion PA, Norristown PA, Philadelphia PA, Pittsburgh PA, Penn Hills, PA, Pocono PA, Reading PA, Scranton PA, State College PA, Stroudsburg PA, Upper Darby PA, Wilkes-Barre PA, Williamsport PA and York PA. Call us anytime for a free e-cigarette addiction consultation. Our vape lawsuit settlement lawyers are here to help.
Call the Pennsylvania personal injury lawyers at the Trapani Law Firm today to set up your free consultation: (610) 351 – 2330. Our personal injury consultations are completely free of charge and our personal injury attorneys are happy to meet you or a loved one at your home or Pennsylvania residence. We're here to help you and your family get the treatment and financial compensation you deserve.