Our Pennsylvania Essure lawsuit lawyers are here to help you if you or a loved one suffered serious harm or injury from the Essure medical device. Essure is a medical device used for female pregnancy sterilization that was developed, manufactured and marketed by Conceptus, Inc. (a subsidiary of Bayer). In 2002, Essure received a Conditional Premarket Approval from the U.S. Food and Drug Administration. Essure was introduced into the market as a simple alternative for permanent birth control than other methods such as tubal ligation. Bayer Corp. acquired Conceptus, Inc. Despite thousands of complaints of serious side effects, permanent personal injury, pain, bleeding, device migration and Pennsylvania wrongful death, Bayer continued sales of Essure. An experienced Pennsylvania Essure attorney at the Trapani Law Firm can help if you have been injured by Essure. We offer free Essure consultations and our Personal Injury Law Firm does not get paid unless you receive financial compensation for you pain and suffering.
Despite a black box warning and sale restrictions issued the U.S. Food and Drug Administration (FDA) and more than 17,000 product liability lawsuits filed, Bayer continues to stand by the safety and efficacy of the Essure device. These Essure lawsuits allege defective design, improper labeling and warning and potentially life-threatening risks and death. Lawsuits allege Essure caused devastating and permanent side effects and Personl Injury and in some cases Pennsylvania wrongful death. Pennsylvania lawsuits state Bayer failed to report serious side effects such as the device moving out of the fallopian tubes causing organ perforation and broken devices to the FDA and to the public. Amid negative press and financial losses, Bayer announced it would stop selling Essure in the United States. Because Bayer voluntarily halted the sale of this defective device and has not been banned by the Federal Drug Administration, there is still a possibility for the revival of this medical device. Call an experienced Pennsylvania Essure Lawsuit Settlement Lawyer anytime for a free Essure consultation.
What Is Essure
Essure is the only permanent birth control (sterilization) device designed with a non-surgical procedure. Essure was manufactured as a safe and effective means of permanent contraception. Essure insertion is a non-surgical procedure, performed without general anesthesia or incision. The Bayer Essure medical device consists of two nickel titanium alloy coils. The procedure involves inserting the coils into the fallopian tubes. The coils cause irritation and buildup of scar tissue. The Essure procedure is performed in less than ten minutes and depending on the formation of scar tissue takes three to six months to stop pregnancy. During this time, your body and the coil inserts form a natural barrier. This scar tissue prevents sperm from reaching the woman's eggs. Essure is designed to work by making it impossible for fertilization. After a three-month period, an Essure confirmation test is performed using a dye and x-ray to ensure proper placement and complete blockage of the fallopian tubes. However, patients reported severe complications after insertion of the Essure device. Call your Pennsylvania Essure attorney anytime for a free medical malpractice consultation.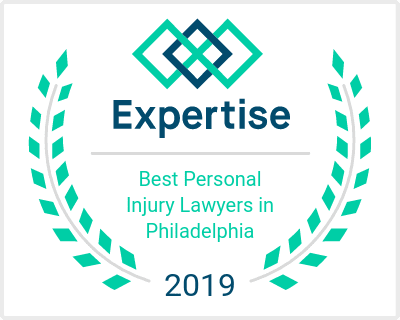 What Are The Side Effects of Essure
Unfortunately, many women who have had the Bayer Essure device implant procedure are experiencing serious and permanent personal injuries, and in some case, wrongful death due to the Essure device. Some of the complications reported are nausea, fatigue, headaches, migraines, pelvic pain, vaginal bleeding, bloating, pain during intercourse, abdominal pain and cramping, heavy menses or irregular bleeding, weight gain with fluctuation and hormonal changes. Additional serious complications include device migration, device breakage, internal bleeding, unintended pregnancy, pregnancy loss/miscarriage, patient device incompatibility (allergic reactions), patient death and death of a fetus. Call our Pennsylvania Personal Injury Essure Lawyers anytime for a free consultation.
Can Essure Implants Be Removed
Essure's Instructions for Use and Patient Information Booklet also include information about removing the device. Essure removal may not be possible and may cause complications. Doctors have been working on how to remove the implanted coils without causing serious complications and personal injury. The Essure coils are difficult to remove and result in pieces and fragments migrating to other organs causing serious pain and discomfort. The Essure coils are perforating organs. Complications in the removal of the Essure device can include sepsis. The only way to guarantee the entire Essure is removed without risk of breaking the coils is to have hysterectomy with bilateral salpingectomy. This is the removal of the uterus, cervix and both fallopian tubes together. Other approaches used are laparoscopic techniques, salphingectomy or a complete salpingectomy. Call our Pennsylvania Essure Personal Injury Lawyers anytime for a free consultation.
Essure and the U.S. Federal Drug Administration (FDA)
Since Essure's approval in 2002, the FDA has continued to monitor the product's safety and effectiveness by reviewing the medical literature, clinical trial information, post-approval study data and medical device reports submitted to the agency. In 2016, The FDA issued a new, mandatory clinical study for Bayer Essure.
The FDA also required changes to product labeling, including a boxed warning and a Patient Decision Checklist to help to ensure women receive and understand information regarding the benefits and risks of this type of device. The FDA has also ordered Bayer, the company that manufactures Essure, to conduct a new post market surveillance study designed to provide important information about the risks of the device. The study was to include information about the Essure device removal from reports and ongoing post-approval study. Effective, December 31, 2018, Bayer announced it would stop selling Essure in the United States. If you have been injured by the Conceptus, Inc. Essure Device, call our Pennsylvania personal injury attorneys anytime.
Our Pennsylvania personal injury attorneys work on a contingency fee, meaning we don't get paid unless we secure financial compensation or lawsuit settlement for our injured clients. Additionally, all Essure consultations are completely free so please give us a call to discuss a possible Pennsylvania Essure lawsuit. The best Essure lawsuit lawyers will have a track record of lawsuit settlement success and high moral character in the state of Pennsylvania community. Our Allentown personal injury lawyers here to help get you and your family the justice and compensation they deserve.
Essure Lawyer Nearby
Our Pennsylvania Essure lawsuit lawyers are happy to meet you in your home or local Pennsylvania hospital, if that is more convenient. If you are located in any of the following cities our attorneys can meet you at a moment's notice: Allentown PA, Altoona PA, Bethlehem PA, Easton PA, Erie PA, Harrisburg PA, Hershey PA, Lancaster PA, Lansdale PA, Lehigh Valley PA, Philadelphia PA, Pittsburgh PA, Pocono PA, Reading PA, Scranton PA, State College PA, Stroudsburg PA, Wilkes-Barre PA, York PA, Camden NJ or Phillipsburg NJ. Call us today for a free Essure lawsuit settlement consultation.
Call the Pennsylvania medical malpractice attorneys at the Trapani Law Firm today to set up your free consultation: (610) 351 – 2330. Our PA Essure attorney consultations are completely free and our Defective Medical Device Injury Lawyers are happy to meet you or a loved one at your home or local Lehigh Valley or Philadelphia hospital room. We're here to help you and your family get back on their feet after surfing from an Essure Personal Injury in Pennsylvania.