Harrisburg Personal Injury Lawyers
Serving
Pennsylvania
We can help. Free Consultation. Call us 24/7 at (610) 351 – 2330
Harrisburg Personal Injury Lawyers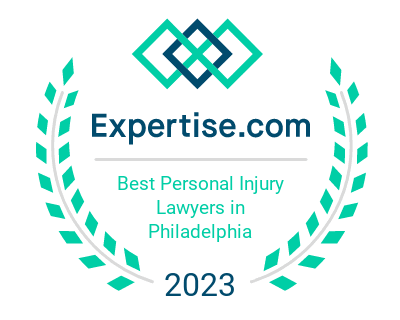 The Trapani Law Firm handles all types of Harrisburg wrongful death and personal injury lawsuits in Harrisburg PA, Dauphin County, Lancaster County and York County. With a satellite office located conveniently in Harrisburg, The Trapani Law Firm can be reached at any time. Contact a Harrisburg wrongful death attorney at The Trapani Law Firm today.
The abundance of tractor-trailer trucks on Highway 81 and 76 create a dangerous situation for every motorist in Harrisburg. The Trapani Law Firm has years of experience handling truck accidents and auto accidents in the Harrisburg area. If you have been injured as a result of a negligent motorist or trucker, call our office today. We handle fatal truck accident, wrongful death car accident and fatal motorcycle accidents in Harrisburg PA.
Wrongful Death Lawyer Harrisburg
Our Harrisburg wrongful death attorneys can help get you and your family back on their feet after a fatal accident. A Harrisburg wrongful death occurs anytime an individual is killed due to the negligence of another persona or company. A Harrisburg wrongful death lawsuit can be brought by a parent, spouse or child of the victim. Our wrongful death lawyers in Harrisburg PA understand that your life has been devastated and permanently altered by the careless actions of another. While you are grieving your loss, you need to be aware that the sooner you give a Pennsylvania wrongful death attorney the opportunity to start investigating, the more likely we are to be able to uncover the facts before the responsible party can hide evidence. At the Trapani Law Firm we realize that no amount of money can ever replace the loss of your loved one. Call an experienced Harrisburg wrongful death lawyer anytime for a free consultation. Our Harrisburg wrongful death lawyers handle fatal truck accidents, wrongful death car accident, wrongful death medical malpractice lawsuits and fatal motorcycle accidents. A Harrisburg mesothelioma lawyer at the Trapani Law Firm can also help if you need a Harrisburg cancer attorney. We are happy to meet you at your home if that is more convenient for you and your family. Call us today for a free wrongful death consultation. 
Mesothelioma Attorney Harrisburg
Founded by Attorney Matthew Trapani, our law firm has built a reputation as an advocate for individuals with significant injuries resulting from the negligence of others. We handle Harrisburg wrongful death lawsuits and Harrisburg Mesothelioma cases litigated by our Harrisburg cancer attorneys.
Our practice areas include: wrongful death, medical malpractice, brain and spinal cord injury, birth injury, premises liability, construction and workplace injury, product liability and civil rights.
Just compensation is the only acceptable outcome for cases such as these. Our firm's philosophy is to aggressively and tirelessly represent the seriously injured and their families. Call a Harrisburg wrongful death attorney today.
The Trapani Law Firm works on a contingency fee basis, which means we only get paid if and when you are financially compensated. Your initial consultation with us is completely free of charge, including Harrisburg mesothelioma lawsuits handled by our Harrisburg cancer lawyers.
Legal matters can be very complex, but don't worry, we speak your language. We make sure you understand exactly what is happening and why, each step of the way. Our Harrisburg medical malpractice wrongful death lawyers understand how difficult the legal process can be to navigate. Our lawyers will answer all your questions and help guide you through the whole legal process in plain English, not "legalese".
Contact a Harrisburg Cancer Lawyer
Call The Trapani Law Firm today to set up your free consultation. We are happy to meet you in your Harrisburg home or apartment anytime: (610) 351 – 2330 or contact us.