Philadelphia Nursing Home Lawyers
The Trapani Law Firm handles all types of personal injury and wrongful death lawsuits in Philadelphia and Montgomery, Bucks and Delaware Counties. With a convenient office location in center city Philadelphia, the Trapani Law Firm can be reached at anytime. Contact a Philadelphia wrongful death attorney at The Trapani Law Firm today.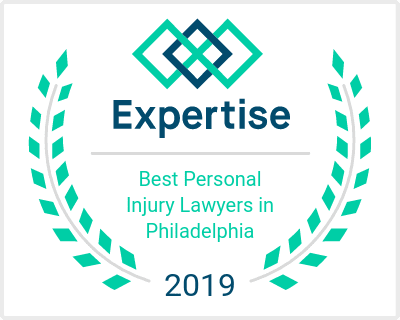 If you've been injured in a Philadelphia tractor-trailer truck accident or auto accident, The Trapani Law Firm can help. The heavy traffic and abundance of tractor-trailer trucks on Highway 95 and Interstate 476 put all Philadelphia motorists in a potentially dangerous situation. If you were injured as a result of a negligent trucker or motorist, contact The Trapani Law Firm today.
Our Philadelphia wrongful death lawyers are dedicated to helping people who have lost loved ones in car accidents, truck accidents or due to medical malpractice. The death of a loved one is never easy and no amount of financial compensation can makeup for your loss. However, when the wrongful death is caused by the reckless or negligent actions of another person or company, it is even more difficult to accept. This is when you have to decide to fight in their honor, to help make sure the same circumstances don't happen in the future. At the Trapani Law Firm, our Philadelphia wrongful death lawyers will help you find justice for you loss.
In a Philadelphia wrongful death lawsuit, our attorneys will help you recover compensation for lost wages, future earnings, pain and suffering, medical expenses, funeral expenses and loss of consortium. These damages are not always easy to determine. That is why you need an experienced Philadelphia wrongful death attorney to guide you through the wrongful death process. If you have lost a loved one in the greater Philadelphia area, do not hesitate to contact the wrongful death lawyers at the Trapani Law Firm. We're available anytime for a free consultation. We realize the loss of a loved one is a devastating time in anyone's life. We'd like to help resolve the legal circumstances so you can focus on grieving and being there for your family.
About Our Philadelphia Nursing Home Attorneys
Founded by Attorney Matthew Trapani, The Trapani Law Firm has built a reputation as a champion for individuals seriously injured due to the negligence of others.
Our practice areas include: wrongful death, civil rights, medical malpractice, product liability, brain and spinal cord injury, birth injury, premises liability, and construction and workplace injury.
Here at our law firm, we believe just compensation is the only acceptable outcome for your case. Our philosophy is to represent the seriously injured and their families aggressively and tirelessly throughout the state of Pennsylvania and the city of Philadelphia. Call an experienced Philadelphia nursing home attorney at the Trapani law Firm.
The wrongful death attorneys at The Trapani Law Firm work on a contingency fee basis, which means we only get paid if and when you are financially compensated. Your initial consultation with us is always completely free of charge.
We understand that legal matters can be very complex, and moreso for those who are not fluent in "legalese". We will answer all of your questions in plain English and make sure you understand exactly what is happening with your case every step of the way.
Nursing Homes in Philadelphia
Angela Jane Pavilion
Bala Nursing And Retirement
Care Pavilion Nursing And Rehabilitation Center
Caring Heart Rehabilitation And Nursing Center
Cathedral Village
Centennial Healthcare And Rehabilitation Center
Chapel Manor
Cliveden Nursing And Rehabilitation Center
Deer Meadows Rehabilitation Center
Delaware Valley Veteran's Home
Fairview Care Center Of Bethlehem Pike
Germantown Home
Glendale Uptown Home
Golden Livingcenter-Stenton
Holy Family Home
Immaculate Mary Center For Rehabilitation & Healthcare
Inglis House
Ivy Hill Rehabilitation And Nursing Center
Kearsley Rehabilitation And Nursing Center
Lafayette-Redeemer
Maplewood Nursing And Rehab Center
Oakwood Healthcare & Rehabilitation Center
Paul's Run
Penn Center For Rehabilitation
Pennypack Center
Philadelphia Nursing Home
Philadelphia Protestant Home
Powerback Rehabilitation 1526 Lombard Street
Presbyterian Ctr For Cont Care
Renaissance Healthcare & Rehabilitation Center
River's Edge Nursing And Rehab
Simpson House Inc
Somerton Center
Springs At The Watermark
St Ignatius Nursing & Rehab Center
St John Neumann Ctr For Rehab & Healthcare
St Monica Center For Rehabilitation & Healthcare
Tucker House Nursing And Rehabilitation Center
Wesley Enhanced Living Pennypack Park
White Cliff Health And Rehabilitation Center
Willow Terrace
Willowcrest
Contact a Philadelphia Nursing Home Lawyer
Call The Trapani Law Firm today to set up your free consultation regarding Philadelphia nursing home wrongful death litigation: (610) 351 – 2330 or contact us.
Most recent reviews:
"
When I was injured my life seemed so confusing. While I focused on getting better, Matt Trapani worked on my behalf with the insurance companies and doctors' offices to solve problems and relieve the stress. Matt walked my family and I through every aspect of what to expect and he's taken great care of us.
"
–
Lorna Ellis
"
Working with the Trapani Law Firm was a great experience! Attorney Trapani helped me with my car accident case and the results were outstanding. Additionally, my calls were always responded to with prompt professionalism and an abundance of knowledge. You guys are the best and I will recommend you to anyone who has been the victim of a personal injury or car accident!
"
–
Tim McMahon
"
After I was injured in a car accident, I didn't know where to turn. Matt has been there from the start. He's always there to explain each step along the way and answer all of my questions to the fullest. Thank you Matt for being there for us.
"
–
Samantha Armstrong
Overall rating:


5
out of
5 based on

11 reviews.