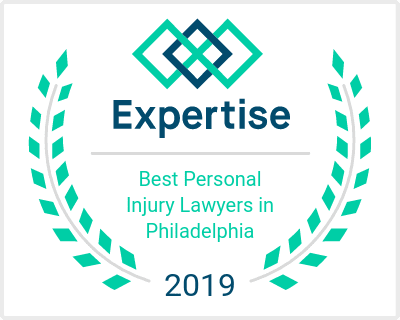 State College Personal Injury Attorneys
The Trapani Law Firm handles all types of State College wrongful death and personal injury lawsuits in State College PA, Centre County, Blair County and Lycoming County. The Trapani Law Firm can be reached at anytime for a free wrongful death consultation. Contact an injury attorney at The Trapani Law Firm today. We are proud to serve our local State College PA community after a wrongful death accident or State College mesothelioma diagnosis. Our State College cancer lawyers can help.
Our practice areas include: medical malpractice, brain and spinal cord injury, wrongful death, birth injury, civil rights, premises liability, product liability and construction and workplace injury.
If you have been injured as a result of a tractor-trailer truck or auto accident in the State College area, The Trapani Law Firm can help. The combination of numerous tractor-trailer trucks and heavy traffic on Highway 80 and 322 create a potentially dangerous situation for all State College drivers. If you have been injured at the hands of a negligent trucker or motorist, call The Trapani Law Firm today. We are happy to meet you at your local hospital or home if you are seriously injured.
Wrongful Death Lawyer State College PA
A State College wrongful death attorney can help you and your family after a fatal accident. A Pennsylvania wrongful death accident that was caused by another's negligence or recklessness is especially difficult for the families who must carry on. Losing a loved one results in more than just emotional impact. Families need an experienced State College wrongful death lawyer to protect their legal rights, such as loss of income, loss of support, reimbursement for medical expenses, funeral expenses and emotional distress. Our State College PA wrongful death attorneys at the Trapani law Firm can help you navigate the legal process and get the best results during this difficult and trying time. We understand the pain and mental anguish you and your family are dealing with. Our Pennsylvania wrongful death lawyers are compassionate and take the time to listen to the needs of all of our clients. We handle State College wrongful death lawsuits throughout Centre County and Bellefonte PA. Our State College wrongful death lawyers handle wrongful death truck accidents, Pennsylvania wrongful death car accident, wrongful death medical malpractice lawsuits in State College PA and fatal motorcycle accidents across Pennsylvania. A State College PA mesothelioma lawyer at the Trapani Law Firm can also help if you need a State College cancer attorney. A wrongful death lawyer at the Trapani Law Firm will be happy to meet you at your State College home or apartment if that is more convenient during this difficult and trying time. Call us anytime for a free wrongful death consultation. 
Mesothelioma Lawyer State College PA
The philosophy of our firm is to aggressively and tirelessly represent those that have sustained serious injuries, and we believe just compensation is the only sufficient outcome for your case. Founded by Attorney Matthew Trapani, The Trapani Law Firm has built a reputation as a proponent for individuals suffering from serious injuries resulting from another's negligence, including State College mesothelioma lawsuits handled by our State College cancer lawyers.
Your initial consultation with us is completely free of charge. Additionally, the attorneys at The Trapani Law Firm work on a contingency fee basis, which means we only get paid if and when you are financially compensated.
We know how confusing legal matters can be, so we make sure our clients understand what is happening in their caseevery step of the way. Our State College cancer lawyers will help you understand each step of you Pennsylvania mesothelioma lawsuit. We are fluent in "legalese", but we will answer any questions you have in plain English.

Contact A State College Cancer Lawyer
Call The Trapani Law Firm today to set up your free consultation. An experienced State College mesothelioma attorney or cancer lawyer in State College PA can meet you at your home or apartment anytime: (610) 351 – 2330 or contact us.
State College Wrongful Death Attorney Reviews
Most recent reviews:
"
When I was injured my life seemed so confusing. While I focused on getting better, Matt Trapani worked on my behalf with the insurance companies and doctors' offices to solve problems and relieve the stress. Matt walked my family and I through every aspect of what to expect and he's taken great care of us.
"
–
Lorna Ellis
"
Working with the Trapani Law Firm was a great experience! Attorney Trapani helped me with my car accident case and the results were outstanding. Additionally, my calls were always responded to with prompt professionalism and an abundance of knowledge. You guys are the best and I will recommend you to anyone who has been the victim of a personal injury or car accident!
"
–
Tim McMahon
"
After I was injured in a car accident, I didn't know where to turn. Matt has been there from the start. He's always there to explain each step along the way and answer all of my questions to the fullest. Thank you Matt for being there for us.
"
–
Samantha Armstrong
Overall rating:


5
out of
5 based on

11 reviews.