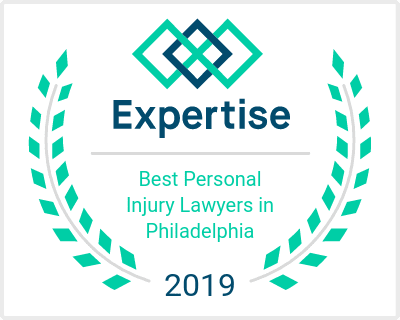 A Pennsylvania Transvaginal Mesh attorney at the Trapani law Firm can help. Transvaginal mesh implants (TVM), also known as pelvic mesh, is used to treat women suffering from pelvic organ prolapse (POP) and stress urinary incontinence (SUI). Both of these conditions occur after childbirth or during menopause. Transvaginal mesh (TVM) is a fibrous, net-like material usually made of polypropylene. The pelvic mesh is used to provide extra support when repairing weakened or damaged muscle and tissue. Serious complications and permanent injuries have occurred from transvaginal mesh (TVM). Severe Pennsylvania personal injury caused by the mesh include perforation of the bladder, erosion of mesh through the vagina, vaginal bleeding and extreme pain during sex. Women who have received transvaginal mesh for the surgical repair of these conditions should continue with their annual checkups and follow-up care. In April 2019, the United States Food and Drug Administration (FDA) ordered all manufacturers of transvaginal mesh implants to cease selling and distributing their products. This announcement came days after a Philadelphia Pennsylvania jury in a product liability lawsuit reached a $120 verdict against Johnson & Johnson (J&J), and its subsidiary, Ethicon. Ethicon failed to warn physicians and their patients of the dangers and complications and irreversible damages associated with using their products. The top manufacturers of transvaginal mesh include Ethicon, a Johnson & Johnson (J&J) subsidiary, Boston Scientific, C.R. Bard, American Medical, Mentor and Coloplast. Call a Pennsylvania Transvaginal Mesh lawyer anytime for a free consultation.
Complications Caused by Transvaginal Mesh Implants
Thousands of women have complained of serious personal injuries after undergoing a transvaginal mesh surgical procedure. Signs and symptoms of transvaginal mesh complications should be reported to a healthcare professional immediately. Injuries related to this defective product may require additional revision surgeries. Two of the most common complications include pelvic organ prolapse (POP) and stress urinary incontinence (SUI). Unfortunately, this pelvic mesh device was intended to be permanent and many surgeons have been unable to remove the mesh despite several surgeries. In some cases, adverse effects may be so severe, resulting in permanent disability, loss or reduced earnings, future medical expenses and complications during sex including pain and discomfort. A Pennsylvania pelvic mesh lawyer can help get you the compensation you deserve. We work on a contingency fee and do not get paid unless we win your transvaginal mesh lawsuit.
Symptoms of pelvic organ prolapse (POP) include vaginal bleeding, fecal incontinence, organ perforation, mesh erosion into nearby organs and tissues, chronic inflammation, recurring infection in the area of mesh implantation, chronic pain, vaginal wall erosion and scarring, permanent nerve damage including pain or loss of sensation in the vagina and surround pelvic region. In many instances recurrent pelvic organ prolapse (POP) occurs and women are required to undergo additional surgeries in an attempt to correct this condition. In addition, women suffer from painful sexual intercourse, loss of consortium, physical impairment, emotional distress and mental anguish. Husbands have also reported injury to their penis from the mesh eroding through the vagina. Symptoms of stress urinary incontinence (SUI) caused by TVM erosion includes painful voiding, urinary frequency, urgency, hematuria, urinary calculi, urinary fistula and recurrent stress urinary incontinence. These damages all deserve economic compensation. Call a transvaginal mesh lawsuit settlement lawyer anytime for a free consultation.
Top Transvaginal Mesh Manufacturers
In the 1990's over 250,000 women elected to have transvaginal mesh implant (TVM) surgery. Capitalizing on the demand, manufacturers designed, marketed and sold the transvaginal mesh product using a Food and Drug Administration (FDA) approval 510 (k) process which did not mandate FDA approval. Since then there are millions of women who have undergone transvaginal or pelvic mesh surgery for Pelvic Organ Prolapse (POP) and Stress Urinary Incontinence (SUI). The transvaginal mesh devices and products used in these surgeries were designed and manufactured by companies which include Ethicon, a Johnson & Johnson (J&J) subsidiary, Boston Scientific, C.R. Bard, American Medical, Mentor and Coloplast. In a recent June 2019 announcement, Coloplast confirmed that it is conducting a review and may sell its interventional urology division. All these manufacturers have spent billions of dollars to settle transvaginal mesh lawsuits relating to its defectively designed transvaginal mesh devices. There are thousands of pending pelvic mesh recall lawsuits pending all over the United States from women suffering from the transvaginal mesh manufactured by these large companies. When large corporations choose profitability over consumer safety our PA transvaginal mesh lawsuit lawyers in Pennsylvania are here to fight for you and your family.
Why Is Transvaginal Mesh Used
Beginning in the 1990's gynecologists began surgically implanting transvaginal mesh (TVM) through the vaginal opening in women suffering from pelvic organ prolapse (POP) and stress urinary incontinence (SUI). Reports reveal over 300,000 women have this procedure performed annually. Women have chosen TVM surgery when they have not gained improvement with non-surgical treatment or if this condition becomes bothersome or in the event of a severely large prolapse. The pelvic mesh acts like a sling or hammock and is intended to reinforce and stabilize the weakened pelvic and bladder muscles and tissues by holding these organs in place. The vaginal walls and weakened supportive tissues, which among other causes, may become weakened after childbirth. This condition is known as pelvic organ prolapse (POP). Pelvic organ prolapse (POP) is a condition occurring when the tissue and muscles of the pelvic floor no longer support the pelvic organs, resulting in the prolapse (drop of pelvic organs from their normal position). Organs involved may include the vagina, cervix, uterus, bladder, urethra and/or rectum. Another condition, stress urinary incontinence (SUI) occurs when the supporting tissues of the bladder neck and urethra lose support and causes inadvertent release of urine with physical activity. Both of these conditions can occur in conjunction with another, however the operation for each condition is different. Many women who have undergone transvaginal mesh implantation have developed severe personal injury or even Pennsylvania wrongful death. Our Pennsylvania personal injury lawyers are here to help anytime.
Transvaginal Mesh and The Federal Drug Administration (FDA)
Because it is similar to other types of surgical mesh, transvaginal mesh was approved under the Federal Drug Administration (FDA) 510(k) process, which did not require clinical testing. However, the Federal Drug Administration (FDA) has determined the manufacturers have not demonstrated a reasonable assurance of safety and effectiveness of these mesh devices. Between 2008 through 2010, the U.S. Food and Drug Administration (FDA) received approximately 3,000 reports of complications associated with surgical transvaginal mesh devices and personal injury. Complaints included the most common and consistently reported mesh related personal injuries including perforation of the bladder, erosion of mesh through the vagina, vaginal bleeding and extreme pain during sex. Millions of women underwent this surgical procedure who suffered from pelvic organ prolapse (POP) and stress urinary incontinence (SUI).
In 2011, the Food and Drug Administration (FDA) issued a warning about post surgical complications and serious side effects linked with transvaginal mesh products. In 2016, the Federal Drug Administration (FDA) ordered the reclassification of transvaginal mesh used in the repair of pelvic organ prolapse (POP) and stress urinary incontinence (SUI). The reclassification was updated from a Class II to Class III, which includes highest risk medical devices. This reclassification required premarket approval applications (PMA), the agency's most stringent device review pathway, in order to stay on the market. In addition, the Food and Drug Administration (FDA) issued post-market surveillance to 34 manufacturers who cleared the 510(k) process for transvaginal repair of pelvic organ prolapse (POP). The orders required manufacturers to address safety concerns, including pelvic pain and organ perforation. As a result, most manufacturers stopped marketing the defective product and defective medical device. In April, 2019, the U.S. FDA ordered a manufacturer recall of surgical mesh products used for transvaginal repair of pelvic organ prolapse (POP) to immediately cease selling and distributing their products. Our Pennsylvania transvaginal mesh attorneys can help you settle a transvaginal mesh lawsuit in Pennsylvania. Thankfully, transvaginal mesh recall lawsuits are currently underway and most mesh lawsuits will settle rather than face large transvaginal mesh verdicts.
Transvaginal Mesh Lawsuits, Settlements and Verdicts
Transvaginal Pelvic Mesh litigation ranks as one of the largest mass tort cases in the United States history with over $8 billion in transvaginal mesh settlement and pelvic mesh jury verdicts. More than 100,000 women have sued over transvaginal mesh devices. Ethicon, Inc, a subsidiary of Johnson & Johnson (J&J) is the largest medical device maker of transvaginal mesh and subject to more than 34,000 transvaginal mesh product liability lawsuits. In a landmark decision, the Pennsylvania Superior Court rejected Johnson & Johnson and its subsidiary, Ethicon's efforts to overturn a 2016, $13.5 million verdict over personal injuries that a Philadelphia PA jury determined were caused by its pelvic mesh device implanted during surgery. The Philadelphia jury found the defendants were negligent in the design of the transvaginal mesh and failed to adequately warn patients and physicians of the risk. In 2017, a Philadelphia jury awarded a plaintiff $57.1 million as a result of Johnson & Johnson (J&J) and its subsidiary, Ethicon's manufacturing of their transvaginal mesh product. Although Ethicon has issued transvaginal mesh recalls, the manufacturer has not admitted there are safety concerns behind these transvaginal mesh recalls. Boston Scientific, another major manufacturer of pelvic mesh products has currently more than 53,000 lawsuits pending due to failed mesh implants. Boston Scientific has settled some of these lawsuits, including a 2015, $119 million settlement resolving 3,000 claims. Pelvic and transvaginal mesh manufacturer C.R. Bard is facing more than 1,000 outstanding product liability lawsuits and has paid more than $200 million in settlements related to pelvic mesh products. Additionally, Coloplast and American Medical are facing product liability claims relating to their defectively designed and manufactured transvaginal devices.
In April 2019, with the largest transvaginal mesh compensatory award to date, a Philadelphia PA jury reached a $120 million verdict against Johnson & Johnson (J&J) and its subsidiary, Ethicon. The jury concluded that Ethicon's defectively designed pelvic mesh product caused severe Pennsylvania personal injury to the Plaintiff. The TVT-O pelvic mesh product implanted to treat stress urinary incontinence (SUI) eroded, causing a multitude of medical conditions including chronic and recurring urinary infections, painful sex intercourse, extreme physical pain and suffering and permanent personal injuries. Weeks later, another Philadelphia jury in a similar action against Johnson & Johnson (J&J) and subsidiary, Ethicon, awarded a woman more than $80 million in her transvaginal mesh product liability recall lawsuit. The Plaintiff in this case claimed Ethicon's defectively designed and manufactured product caused severe and permanent personal injury. The plaintiff had undergone multiple surgical procedures in an attempt to eliminate the severe injury caused by Ethicon's defective transvaginal mesh device. There are more than 80 similar product liability transvaginal mesh settlement lawsuits being litigated in the Philadelphia County Complex Litigation Center.
Our Pennsylvania medical malpractice lawyers work on a contingency fee, meaning we don't get paid unless we secure financial compensation or lawsuit settlement for our injured clients. Additionally, all Pennsylvania wrongful death consultations are completely free so please give us a call to discuss a possible Johnson & Johnson transvaginal mesh lawsuit settlement in Pennsylvania. The best product liability lawsuit lawyers will have a track record of lawsuit settlement success and high moral character in their local Commonwealth of Pennsylvania community. Our Lehigh Valley personal injury lawyers here to help get you and your family the justice and compensation they deserve after a Pennsylvania personal injury.
Transvaginal Mesh Lawyer Near Me
Our Pennsylvania product liability lawsuit attorneys are happy to meet you in your home or local Pennsylvania hospital, if that is more convenient. If you are located in any of the following cities our attorneys can meet you at a moment's notice: Allentown PA, Altoona PA, Bensalem PA, Bethlehem PA, Easton PA, Erie PA, Harrisburg PA, Haverford PA, Hershey PA, Johnstown PA, Lancaster PA, Lansdale PA, Lehigh Valley PA, Lower Merion PA, Norristown PA, Philadelphia PA, Pittsburgh PA, Pocono PA, Reading PA, Scranton PA, State College PA, Stroudsburg PA, Upper Darby PA, Wilkes-Barre PA, York PA, Camden NJ or Phillipsburg NJ. Call us today for a free mesh lawsuit settlement consultation anywhere in Pennsylvania.
Call the Pennsylvania personal injury lawyers at the Trapani Law Firm today to set up your free consultation: (610) 351 – 2330 or contact us. Our PA transvaginal mesh attorney consultations are completely free and our Defective Product injury attorneys are happy to meet you or a loved one at your Pennsylvania home or local Lehigh Valley hospital room. If you've had a transvaginal mesh revision surgery due to mesh erosion, organ perforation, severe pain, dyspareunia, pelvic infection, urinary problems, recurring prolapse, recurring incontinence or pain during sex, we're here to help get you the compensation you deserve.
"
When I was injured my life seemed so confusing. While I focused on getting better, Matt Trapani worked on my behalf with the insurance companies and doctors' offices to solve problems and relieve the stress. Matt walked my family and I through every aspect of what to expect and he's taken great care of us.
"

– Lorna Ellis
"
Working with the Trapani Law Firm was a great experience! Attorney Trapani helped me with my car accident case and the results were outstanding. Additionally, my calls were always responded to with prompt professionalism and an abundance of knowledge. You guys are the best and I will recommend you to anyone who has been the victim of a personal injury or car accident!
"

– Tim McMahon
"
After I was injured in a car accident, I didn't know where to turn. Matt has been there from the start. He's always there to explain each step along the way and answer all of my questions to the fullest. Thank you Matt for being there for us.
"

– Samantha Armstrong
"
Attorney Trapani is an excellent Philadelphia Mesothelioma Lawyer. I lean on him for mesothelioma and cancer law advice anytime I have a client with suffering from asbestos exposure. I highly recommend the mesothelioma attorneys at the Trapani Law Firm.
"

– Frank Santini
"
The Trapani Law Firm is a team to be reckoned with. I was seriously injured in an auto accident. Attorney Matthew Trapani pursued all available insurance companies for my benefit. The insurance companies kept stalling. Thankfully I had Matt, who is knowledgeable, straightforward and honest. I received a great settlement because of his firm. They are my protectors and my champions!
"

– Janelle Long
"
I was really at a loss with how to proceed after my accident. A friend recommended the Trapani Law Firm to me. I looked at several firms and choose them. Matt Trapani is extremely knowledgeable and professional. Because of him, I received a fair payment for my serious injuries. Along the way, Matt truly became my friend, rather than my lawyer.
"

– Daniel Solomon
Overall rating:


5 out of


5

based on

11 reviews.